In this miniProject, you'll need to program the behaviour of an AI character in your game using C++. The AI character should have 3 abilities (states). You may need to design a suitable theme for your AI to utilize their abilities.
You can also design a life system for your AI (the dead state can be seen as one state of your AI).
You need to come up with your own theme and make your AI act accordingly to it (so your AI should not acting randomly).
---
Grading Rubrics
This miniProject is worth 3.0% of your Assignment Component. For HW_FBTE, the breakdown of the marks is as such:
Breakdown / Grading
Great
Okay
Bad
Requirements
(1.5%)
Implemented 3 states for AI meaningfully.
Implemented only 2 states for AI.
Implemented only 1 (or none) state for AI.
Performance
(0.25%)
The experience runs at a consistent 75 fps.
The experience has occasional judders.
The experience judders frequently.
Meshes/Materials
(0.25%)
All meshes have appropriate materials, are placed with purpose, and don't overlap.
Most meshes have appropriate materials, are placed with purpose, and don't overlap.
The project is riddled with out of place materials/meshes.
Audio
(0.25%)
Audio enhances the experience meaningfully.
Audio is secondary to the rest of the experience.
Audio is hardly (or not) present.
Experiments
(0.25%)
The student has experimented to create a unique experience that includes a novel or intriguing perspective and locomotion technique.
The student has created an interesting experience but does not seem to have considered creating something unique.
The perspective and locomotion techniques are unchanged and the experience is bland.
Creativity
(0.5%)
Fits the theme creatively; the player has put in thorough thought and effort into the project.
Somewhat fits the theme; the student seems to have put adequate effort into the project.
Does not fit the theme (if any); the student clearly did not put effort into the project.
Should you need any further clarification, feel free to contact the TA marking this miniProject.
If you do not have a VR headset, that is fine. Just design the level as per normal and "imagine" what it would look like with the headset. Your TAs will not penalise you on this.
---
Submission Guidelines
For this miniProject, you will need to set the Game Default Map to your starting level by clicking on Edit > Project Settings > Maps & Modes and build the project for Windows (32-bit) by clicking on File > Package Project > Windows > Windows (32-bit).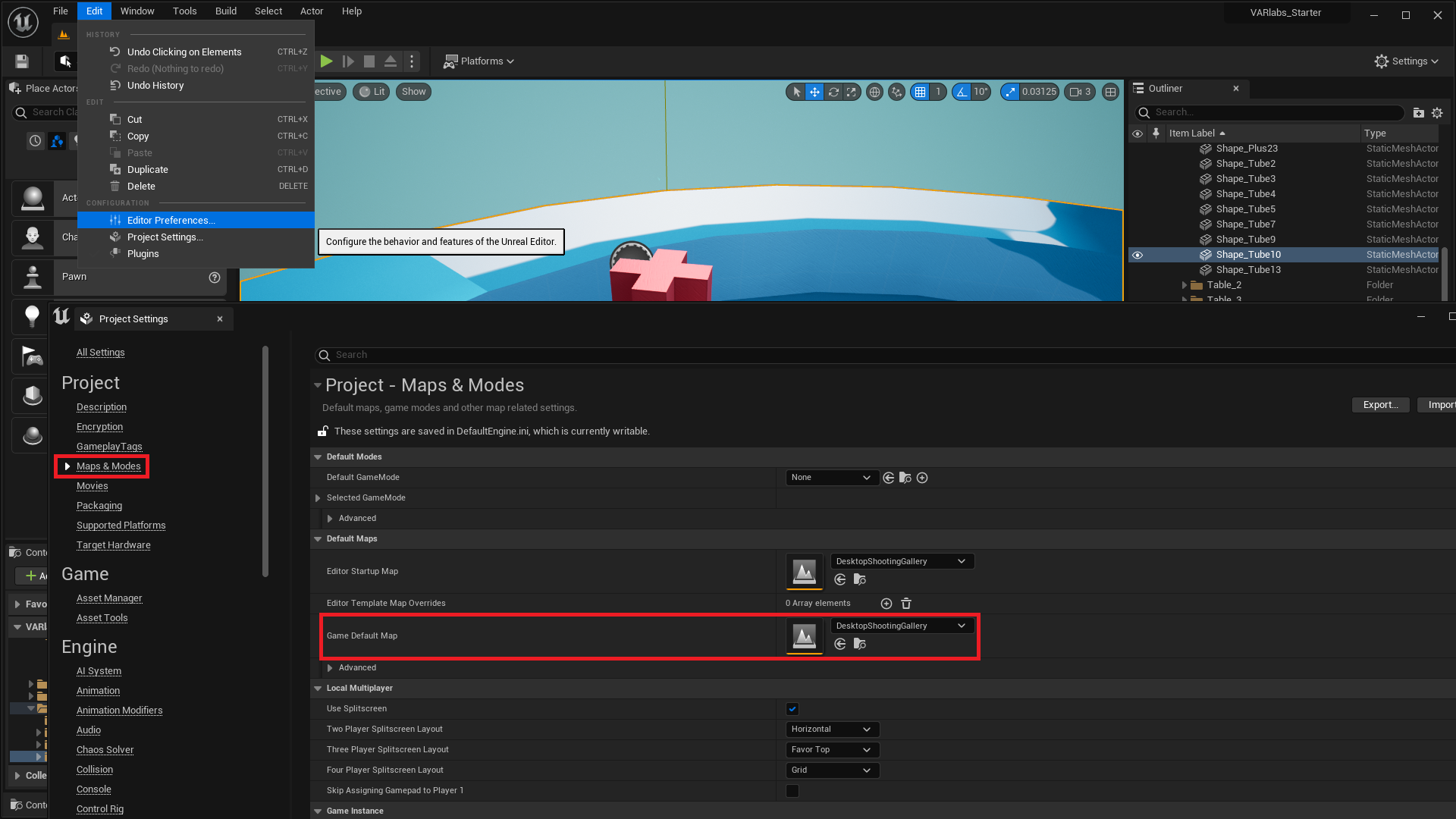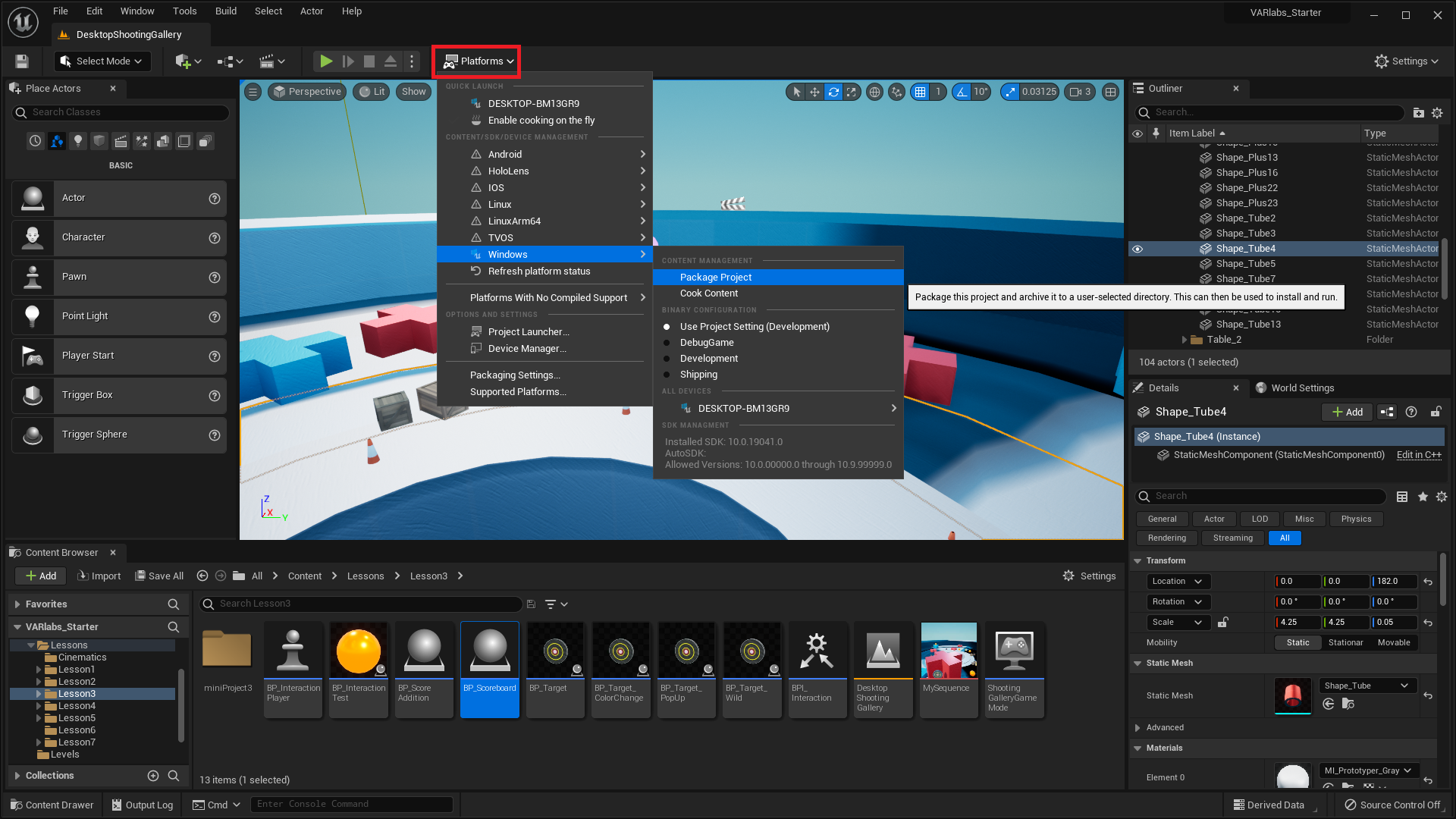 You must be running Unreal Engine 4 on Windows (and not on any other operating system) in order to build the project for Windows. If you do not have a computer running Windows, save a copy of your project online or on an external drive and use one of the computers found in Media Teaching Lab 2A (AS6 04-26) to build the project.
After building the project, compress its contents as a .zip file titled as [YourMatricNumber]_[YourFullName] (e.g. A0123456Z_JohnSmith.zip).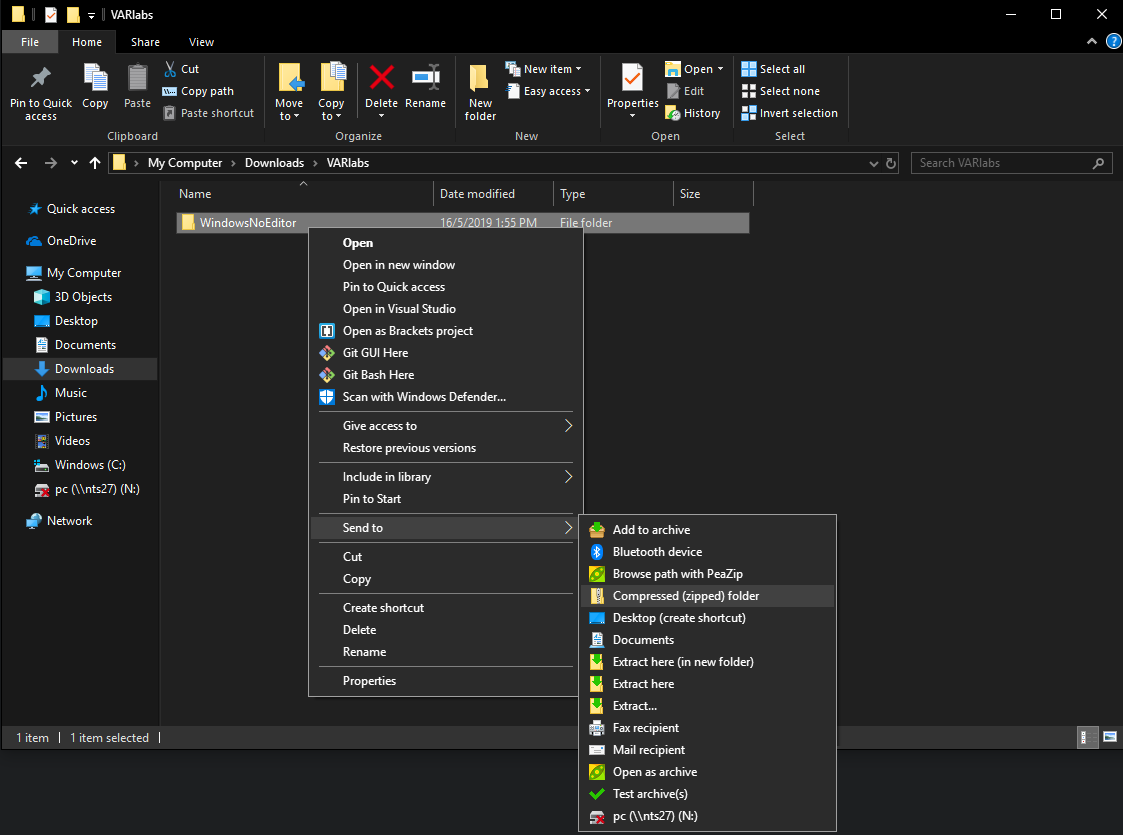 Make sure to include a read-me file titled README.txt, which must list out all of the states implemented and their transitions and a short description of the theme you have decided to work with.
If you do not follow the submission guidelines exactly, your marks may get deducted!